VINO VALUE  CASE #35
Enough time has gone by that you must have gone through those 12 bottles from Value Case #34, right? Assuming that is the "case", as it were, and also assuming you still enjoy drinking very well for a pittance, then below you'll find the latest installment of our delicious dozen bottles. All twelve worldwide values can be in your possession, hand packed in a recyclable cardboard box, for the most reasonable price of $112.00  per case (a mere $9.33 per bottle)! And as always you can feel free to mix and match your own case to your personal taste  and save 15% off the bottle prices listed. And if I may not be so humble, I am super stoked for this month's offering!
LES CARDERES Corbieres
$11.95 bottle/ $114.00 case

I've had many vintages of this always stellar value from SW France, but none better than this one. What a great under $15 red wine! This delivers huge bang for a the buck, a blend of 50% syrah, 25% grenache, and 25% carignan that is a deep purple color and explodes with rich, ripe, berry, mineral and spice filled fruit. Full-bodied, gutsy, with plenty of oomph, a perfect wine to pair with grilled lamb or steaks. I am so very impressed with this beauty. A personal favorite that I am thrilled to offer you!
2013 GIOVANNI ROCCA Langhe Rosso "Rucat"
$11.95 bottle/ $114.00 case

Every new vintage of this shockingly well made blend of 40% nebbiolo, 40% barbera, and 20% dolcetto from the über-talented Giovanni Rocca demands inclusion on our value case! Absolutely over-delivers on all levels, would that we could always drink so well from the Piedmont for this reasonable a price. Wonderfully complex aromas and flavors of dark cherry, rose petal, earth, and spice. This will immediately transport you to la dolce vita!
2015 PRIMITIVO QUILES Alicante Rosado
$9.95 bottle/ $95.00 case

It's not say being a Spanish winemaker named Primitivo. Everyone thinks you make wine from the Italian grape primitivo. You don't. You instead make beautifully rendered wines from 100% monastrell grown in the hills of the Alicante region, including this dry, crisp, strawberry and spice infused rosado that has invigorating texture and mouthwatering acidity. The name may be confusing, but the wine is all too easy to understand!
2015 CHATEAU HAUT RIAN Bordeaux Blanc
$10.95 bottle/ $105.00 case

I just tried this with the importer fresh off he container and was more impressed than ever with the quality of this ever reliable bargain blanc. Two-thirds semillon and one-third sauv blanc, and utterly delicious! Here's the 90 point rave from the Wine Enthusiast that I totally agree with: "A wine that is deliciously crisp and perfumed. With its bright acidity, grapefruit and orange flavors and hint of minerality, it is balanced and ready to drink."
2015 ISLE ST. PIERRE Rouge
$9.95 bottle/ $95.00 case

The Isle St. Pierre sits 15km from the mouth of the Rhone River, a small 400 acre parcel that lends its name to the fabulous values from this organically run winery, tended to by 4th generation winemaker Julian Henry. A blend of 40% Merlot, 40% Cabernet Franc, 10% Arinarnoa (a cross of merlot and petit verdot), and  10% Petit Verdot, this has loads of French character, is deeply intriguing, and tenaciously satisfying. A perfect wine to serve with grilled burgers or sausages, and I think a steal at this very modest price!
2014 SHENANDOAH VINEYARDS Zinfandel "Amador"
$9.95 bottle/ $95.00 case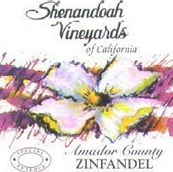 This may be the best under-$10 zinfandel coming out of California, which would be why with each successive vintage it will be placed with pride into our VINO Value Case! The second label of one of our favorite producers in the state, Sobon Estate, this is made from the same state grown Amador grapes that go into their main bottling. Classic zin aromas and flavors of raspberry jam, fresh black pepper, ripe cherries, smoke, and that tell tale Amador bramble. This is heady, mouth filling, and plain delicious California zin at its affordable best! Light that grill, unscrew the cap, and indulge at will!!
2015 DOMAINE DU PERES CABOCHE Vaucluse Rosé
$11.95 bottle/ $114.00

In the grand tradition of better late than never, this late arriving '15 pink just dropped off the container last week, and it is immediately my favorite bargain rosé of the season! Just superb in the way every rosé should be. Classic Provence pink here! Vivacious strawberry, spice, and mineral tinged fruit that has invigorating acidity and a mouthwatering finish. A perfect blend of 70% grenache and 30% that has me dreaming of warm Provencal afternoons with icy glasses of this gem at the ready!
NV POEMA Cava Brut Rosado
$9.95 bottle/ $95.00 case

I hope one of the best things about buying these Value Cases is not only trying new wines, but also grapes you've never heard of. Case in point:the trepat grape, which is what makes this awesome Spanish cava so absurdly delicious. This bursts across your palate with strawberry, raspberry, and rose petal. Made in a methode champenois style, which is somewhat rare for a sparkler at this humble price, this has surprising texture, elegance, and presence. I am always over impressed each time I try it, and would gladly stack this up against any $15-$20 cava rosé in our market!
2014 LES CAPUCINS Coteaux du Languedoc
$10.95 bottle/ $104.00 case

This another stunning bargain from France's bread basket of wine values that is the Languedoc-Roussillon in the southwest. Made from 75% syrah and 25% grenache grown in the  limestone soils of the Larzac plateau at elevations of 2000'-3000'. That altitude moderates the hot daytime temps with cool nights. The heat accounts for its perfectly ripe, dark berry fruit that is infused with cocoa, ground coffee, and herbes de Provence, enhanced by a wonderful mineral character that comes from the rocky soil. Then those cool evenings come into play, bringing fresh acidity on its long, bold finish. This is, like the Carderes Corbieres, an exceptional wine at this price that defines what our Best Buys are all about!
2012 VIGNAMGGIO Sangiovese "Il Morino"
$11.95 bottle/ $114.00 case

If it looks like Chianti, tastes like Chianti, and it's made by one the greatest Chianti producers, then it must be Chianti, right? Well, not so fast. The first four are true, but not that last detail. This is made by the great Vignamaggio estate from vines that are too young to go into their regular Chianti, but you would never believe it from the delicious flavors. Dried cherries, dusty earth, dark spice, and amazing richness on the finish. This is the real deal for those who love that classic Tuscan flavor to shine through!
2014 VIU MANENT Malbec "Secreto"
$10.95 bottle/ $104.00 case

I'm running out of superlatives for this month's case, so I'll let The Wine Spectator do the work, since I couldn't have said it better: "A dense and muscular red, with concentrated flavors of dried blackberry, mushroom and dark currant. Accents of sun dried tomato lead to a finish of black olive. Savory finish. Drink now through 2018. 89 points."
2014 BODEGAS TORREDEROS Ribera del Duero Joven
$10.95 bottle/ $104.00 case

I just tried the latest vintage from this under the radar Ribera producer who has been a staple on the VINO shelves and was instantly smitten. This is exactly what everyday Spanish tempranillo should taste like. Dark cherry, ripe plum, espresso, earth, hints of smoke and leather. More so than the past couple of vintages this '14 has an added textural element that gives it real heft and presence. Really impressive juice at this price. You'll want to have copious quantities of this at your next tapas party because it is impossible not to love. If I was sitting having pinxtos at a tapas bar in Barcelona, this would be the perfect accompaniment!
*    *    *    *    *    *    *    *    *
If you need further incentivizing, or you just want make up your own case(s) of the above, please take advantage of the following discounts…
Mix 6-11 bottles save 10% off the per bottle price;
Mix 12-30 bottles save 15%
Mix 30+ bottles save 20%