If only for their life-enhancing temptations that I would be remiss in not mentioning….
2009 MCKINLEY SPRINGS Cabernet Sauvignon "Horse Heaven Hills"
$17.95 btl/ $175.00 case


As I've said for the last three vintages and repeat with the newly released '09, this is the best under-$20 Washington cabernet in our market. I had it open this past Saturday here and everyone was loving it! The Andrew's family has owned their vineyards for decades, hence they don't have the debt load that forces so many competitors to charge twice as much or more for their wines. Plus they sell grapes to 25 other Washington wineries, including some very high profile names. If you love rich, ripe, perfectly balanced NW cab, this is a must have.
Add McKinley: If you're a syrah drinker their 2007 Syrah which is still in the market (and almost gone) is an absurdly good Washington syrah for just $16.95. Along with the cab, this is an absolute steal at that price!!
2011 WALTER SCOTT WINES "Deux Blancs"
$13.95 btl/ $135.00 case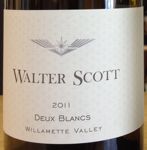 One of our 2 or 3 favorite whites last year is back in the '11 vintage and is even better. 90% pinot blanc-10% auxerrois this is a crisp, intense, apple, floral, and citrus infused white with mineral edges and a bracing backbone of acidity thanks to the zero oak it sees. Winemaker Ken Pahlow learned his craft working with mark Vlossak at St. Innocent, which is like taking an honors course in winemaking. I would not be at all surprised to see the student one day surpassing the teacher based on his early efforts. GREAT, fabulously food-friendly Oregon white wine for the money here!
2008 CHATEAU ST. MICHELLE "Ethos" Reserve Merlot
$23.95 btl/ $235.00 case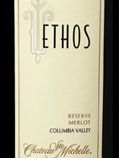 Too bad the movie "Sideways" ruined merlot for so many people. A totally unfair bashing that leaves world-class red wine like this languishing with most people afraid to indulge. Too bad, too, because this is a stunningly great merlot for this kind of money. Obviously Ste. Michelle makes gigantic amounts of wines, most of it just fine. But when you wander up to their reserve level wines you tend to encounter shockingly good wine at equally shocking prices. This is an exercise in pure wine drinking pleasure, exploding with layers of cherry, mocha, spice, and plummy fruit. Full-bodied with perfectly balanced tannic structure and a deft slash of acidity on the finish, this will knock you out. Rated, deservedly, at 92 points by The Wine Spectator. If you have a couple of steaks or a leg of lamb coming off of your summer grill, this is pretty much the perfect choice. As I said on the shelf tag: "Do not run from the Merlot. Embrace the merlot!"
2009 ZUAZO GASTON Rioja
$10.95 btl/ $105.00 case
This is nothing less than the best value Rioja in our town. 100% tempranillo with that classic cherry,, blackberry, leather, earth, and smoky spice aroma and flavor that we love in our Rioja. The local distributor was out for a bit, but their new container has landed and we are gratefully restocked!
2009 IPPOLITO Ciro "Liber Pater"
$13.95 btl/ $135.00 case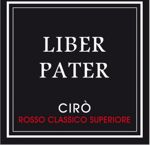 I tell people to close their eyes and taste the warm souther Italian sunshine when they sip this dark, soulful red. Wine with this much character and plummy ripeness can come from nowhere else. The Ippolito estate is in Calabria, the sun-baked region at the very bottom of the foot of Italy. Intense, dark purple colored, bursting with cassis, raspberry, earth,  wild herbs, and a wispy smokiness, this is simply delicious. A terrific accompaniment to tomatoey pasta and pizza dishes, as well as grilled sausages and garlicky pesto.
2009 DAMILANO Nebbiolo d'Alba "Marghe"
$15.95 bottle/ $155.00 case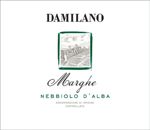 The family-run Damilano estate has been making wines for over 100 years, and current winemaker Beppe Caviola has obviously taken those generations of lessons to heart. His classic Barolos are benchmarks, and annually this beautifully made nebbiolo, from grapes grown in Barolo vineyards, offers perhaps the best value of any similar wine in the region. Tell tale aromas and flavors of earthy cherries, plums, roses, and coffee fill your senses, followed by an intense richness on the palate. Antonio Galloni, writing in The Wine Advocate, called the 2009 Damilano "…a great effort in its class!", words we can only agree with.