From what I've been hearing a few of you went through a little bit of wine over the holidays so maybe this is a good time to restock. With that in mind we are well past due for another Value Case as #42 was two long months ago. To keep you from playing wine roulette via the shelves of Trader Joe's or Fred Meyer where hopes are frequently dashed, below you'll find the latest dozen affordable delights, curated with rigorous adherence to VINO standards, wine you can open guilt free whenever the mood strikes, and all for just $106.00 per case (a most reasonable $8.84/bottle!!). Here are the deals…
2015 CARLOS SERRES Rioja "Viñas Viejas"
$10.95 bottle/ $104.00 case
Because certainly you'll have something braise-y on your dinner tables over the next few weeks. Because inexpensive wine doesn't need to lack depth and character. Because it is just a delicious bottle of old vine Spanish tempranillo that you need to try!
2016 MONT GRAVET Carignan "Vieille Vignes"
$8.95 bottle/ $85.00 case
An annual appearance is mandatory from one of our favorite steals from southwest France's Cotes Catalanes region. 100% carignan with bright, juicy, expressive fruit that send a shot of spicy cherry, blackberry, and earth tinged fruit right at your grateful palate. A perfect choice for burgers off the grill. Because you are still grilling, right??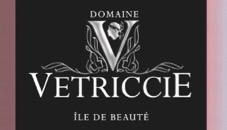 2016 VETRICCIE Corse Rosé "Ile de Beauté"
$8.95 bottle/ $85.00 case
As I always advise, the best time to buy rosé is a few months before the new juice arrives when desperate distributors across town start dropping prices. A great example is this dry, crisp berry filled Corsican pink we carried all last summer and is still absolutely mouthwatering. Mostly sangiovese with a smattering of sciacarellu (?!), grenache, and merlot, this is a great reminder of sunny days past and future!

2015 MAN FAMILY WINES Shiraz "Skaapveld"
$9.95 bottle/ $95.00 case
I am somewhat astonished that it has taken us 43 tries to find a worthy South African red to include in our box of values, but so be it. This is a great buy, and it's not just me who says so. Get this: "It has a composed blackberry and cassis-scented bouquet with a subtle floral note that develops in the glass. The palate is medium-bodied with supple tannin, nicely judged acidity and well-integrated oak that allows the dark berry fruit to show through. There is a hint of white pepper on the aftertaste, completing a well-made Syrah that should drink well for 3-4 years. Representing outstanding value across the board, they are exactly what the country needs: great value, well-made wines that enhance South Africa's reputation. 90 points." -Wine Advocate
2015 FEITORIA  Duoro Tinto
$10.95 bottle/ $104.00 case
The wines of Portugal are something everyone needs to have in their drinking repertoire. Over the last few years they have represented some of the best values you can pour into your wine glasses. A perfect example is this dark, rich beauty from the Douro Valley that exudes blackberry, fresh ground spice, wild herbs, and a sprinkling of damp earth. A blend of the ever popular touriga franca, tinta roriz, touriga nacional, and tinta barroca grapes, this calls out for grilled steak or fall-off-the-bone lamb shanks!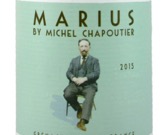 2013 CHAPOUTIER "Marius" Grenache
$9.95 bottle/ $95.00 case
As The Wine Advocate correctly states: "Any project that includes Michel Chapoutier seems to excel." Based on 20+ years of experience, I would have to agree! Always a customer favorite, this spicy red from SW France is just too easy to like, a perfect red for grilled sausages or simply popping when you want a gulpable, satisfying glass of French country vin rouge.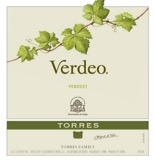 2015 TORRES Verdeo "Rueda"
$9.95 bottle/ $95.00 case
Torres is one of Spain's largest producers, but it seems to have no effect on the quality of their wines, as everything they produce seems to over deliver. This citrus and mineral infused white from vineyards just south of Barcelona is a perfect example, just the wine I want with a fresh crab salad or as that perfect before dinner white. Vivacious and snappy on the finish, this is a refreshing, exuberant treat!
2016 TILIA Malbec "Mendoza"
$9.95 bottle/ $95.00 case
We've included this killer Argentinean bargain in the VINO Value Case for probably the last 8-10 vintages. Every new release gives us something to look forward to. The critics obviously agree as well: "A very drinkable Malbec, balsamic and aromatic, even minty with something that reminded me of basil leaves. The palate is similar to the 2015, a tad fresher, and even if they are very similar in style this 2016 is more exuberant in the aromas. A triumph over the vintage. A perfect introduction to Mendoza Malbec at a very attractive price. 90 points." -Wine Advocate
2016 TORREDEROS Ribera del Duero Joven
$10.95 bottle/ $104.00
It is always so hard to find worthy value tempranillo from Spain's Ribera del Duero region, yet somehow Torrederos annually does it with their entry level "Joven". Deeply pitched color, ripe and rich, with bing cherry, cocoa, smoke, and earth notes, this has surprising complexity and intensity for a wine at this price. The finish captures and amplifies all that fruit that comes before it, making this a completely satisfying drinking experience. Something you don't always get for ~$10!!

2015 RUGGERI CORSINI "Matot"
$10.95 bottle/ $104.00 case
Piedmont in a glass here, exactly what you want in front of you at the cute little trattoria in Monforte. A blend of barbera, nebbiolo, and dolceto, this rustic, aromatic red has fruit-filled richness on the mid palate and a pop of palate cleansing acidity on the finish. Perfectly made for tomatoey pastas and pepperoni pizza!
2014 OLIVARES Monastrell "Altos de la Hoya"
$9.95 bottle/ $95.00 case
The Jumilla region is flush with old vine monastrell..and here we're talking 40-50 year old vineyards…that produce dark, intense reds that's ell for a song. And thank goodness for that, because they are just too good with the cool weather food of the season (and to so bad for summer grilling season either). This has ripe plum, peppery blueberry, and bittersweet cocoa aromas and flavors, enhanced by a rich texture and fullness provided by the thick skinned monastrell grapes grown in high altitude, dry, rocky soils. Another wine that makes you wonder how they get it here at such an absurdly affordable price. Also a wine that says "Don't ask so many questions, just pop and pour!"

2015 CLINE CELLARS "Farmhouse Red"
$10.95 bottle/ $104.00 case
Cline Cellars has been doing pretty amazing things from the old vine California vineyard sites fro decades. This new blend, mostly zinfandel with a some syrah, merlot, and mourvedre added in, continues their very appreciated tradition of making ripping good California red wines that always sell for exceptionally reasonable prices. Full bodied, jammy (yet not flabby), with a luscious finish, the grapes hail from vineyards along the banks of the San Joaquin and Sacramento Rivers. I'm not sure exactly what that does, but I do know it produce an awesomely satisfying bottle of California grape juice!
*    *    *    *    *    *    *    *    *
Liquid temptation abounds, and should you be the more independent minded drinker who might want your own voice to be hard, feel free to take advantage of the following discounts:
Mix 6-11 bottles save 10% off the per bottle price;
Mix 12-29 bottles save 15%
Mix 30+ bottles save 20%