Just let me say that this has been a pretty amazing week weather-wise, fall color-wise, and with this Friday's spectacular tasting happening, wine-wise, as well! Hard not to love waking up to cool, brisk temps that moderate rather comfortably as the day goes on, and yes, it does give me pause (with one last use of "-wise") climate-wise. But wow, as I walked to work today from my mechanic (whose kid's college education fund has been nicely padded by yours truly the last couple of months. I'm in a string of needy cars needing costly repairs. Today's good news: "Well, Mr. Bauer, it'll either be $750 or $1,500, we just have to get into it before we know for sure", stated as I pictured myself swinging helplessly on a hook in their office like a well cooked piece of steak surrounded by hungry wolves. Anyway, that's my problem, not yours, although if all 4,000 people on my email list would show up tomorrow that would be helpful! Or terrifying, not sure which!!) it was absolutely gorgeous.
And tomorrow it continues, and we've got just the wines to match up to what looks like an amazing weekend of sun and 60*+ gloriousness. In part one of our journey through the vineyards of the Great NW I was pretty excited by what was pouring. Well, just FYI, tomorrow is going to be equally, possibly…probably…even more of a show of regional talent. The wines we've got going are so very good, and for those of you who are tired of being fleeced for top quality local produce, I think at all levels tomorrow you'll find these to be amazing values. I know, I know, the bonus-bonus is fifty bucks a pop, but relatively speaking in comparison with its peers, it kills. Okay, enough setting the stage, let's raise the curtain on this week's production….
–2014 BONAIR Cabernet Sauvignon "Yakima Valley" $11.95
–2013 CANA'S FEAST "Two Rivers Red" (Cabernet Franc 38%, Malbec 20%, Merlot 20%, Cabernet Sauvignon 19%, Petit Verdot 3%) $14.95
–2014 GIFFORD HIRLINGER "Stateline Red" Walla Walla (Merlot-Cabernet Sauvignon-Malbec-Tempranillo-Petit Verdot) $16.95
–2015 TROON VINEYARD Zinfandel "Applegate Valley" $17.95
–2015 TENET Syrah "The Pundit" $23.95…92 pts-Wine Advocate: "It tastes like an Old World wine made in the New World, and that's just what it is. Buy a case and drink it over the coming 4-5 years. The 2015 Pundit is the finest vintage for this cuvée to date."
Now on to bonus pours, where the wines shine brighter and brighter….
Bonus #1-2015 OWEN ROE "Yakima Valley Red" (51% Merlot, 34% Cabernet Franc & 15% Cabernet Sauvignon) $27.95…the new release is maybe my favorite vintage of this always fabulous red blend that I've had. Such an amazing Washington wine at this price!
Bonus #2-2013 TAMARACK CELLARS Cabernet Sauvignon "Columbia Valley" $34.95…90 pts-Wine Advocate: "The outstanding 2013 Cabernet Sauvignon (there's 5% each of Cabernet Franc and Merlot) gives up lots of leafy herbs, tobacco, cassis and sweet black cherries in a full-bodied, rich, rounded, sexy style that carries notable purity and balance. It will keep for at least a decade.";     92 pts-Wine Spectator: "Broad and generous, with expressive black cherry, plum, smoke and pepper flavors on a sleek structure, a light veil of tannins wrapping up the long finish. Drink now through 2023."
Bonus #3-2014 K VINTNERS Syrah "Powerline" Walla Walla $49.95…94-97 pts-Wine Advocate: "A new cuvee that's all from the Powerline Vineyard in the southern part of the Walla Walla Valley. One of the more bloody, meaty, iron-laced and savory Syrahs in the lineup, it hits the palate with full-bodied richness, a thick, unctuous texture, ripe tannin and a finish that makes your heart beat a touch faster. Give bottles a few years in the cellar and enjoy over the following decade. These latest releases from Charles Smith check in at the top of the pyramid and are flat out incredible wines that I wish every reader could taste."      95 pts-Wine Spectator: "A knockout Syrah, precise and impeccably built but explosive with personality. Smoky roasted meat and floral blackberry aromas combine with bold, supple flavors of dark plum, pepper and licorice. The tannins are big but polished."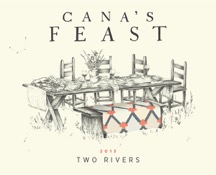 Knockout wines, indeed! I cannot wait to share them with you, and exactly that can happen if you show up tomorrow between 4:30-8:00.  Ten dollars for the first five, a bit more for the incredible bonus pleasures, some snacks, maybe some friends to join in the fun, and you'll be set. See you here!!
~ ~ ~ UPCOMING TASTINGS ~ ~ ~
Oct. 27: Great NW Reds, pt.2!- a continuation of our exploration of the region we are so fortunate to live in!
Nov. 3: Spain and Portugal- an evening of Iberian ideals!
Nov. 10: France's Incredible Rhone Valley- liquid pleasures from a place I could happily live my life!
Nov. 17: Thanksgiving Wine- the Day is coming and you'd best be ready!!
Nov. 24: No Tasting Tonight- time with family comes first on this blessed holiday. besides, don't you have leftovers to eat, too?
Dec. 1: VINO's Holiday Fizz Fest- the day is finally here for our bubbly bash!!
Dec. 8: VINO's Bordeaux Bash: a few classics for the upcoming holiday that you'll want on your dinner tables!
Dec. 15: Big California Zinfandels- I for one can't wait to let these jam packed gems bring their All American pleasure to the VINO table!
Dec. 22: Italy's Piedmont Greats- Our last flight of the year and I'm diving back into what just might be my favorite drinking destination!!
Dec. 29: on holiday, no tasting tonight!
Jan 5: The Best of 2017- we take a look back at our favorite wines of the year gone by. One of my favorite tastings of the year!!