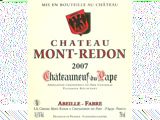 This is a classic case of "If you liked part 1 last week, just wait'll you get a load of part 2!" Not to toot my own horn, but I have to say I am somewhat impressed with this week's selections. This is some seriously great juice coming at you this Friday. Last week's Rhone/Provence p[art one was pretty epic, but this week may even top that flavor and character filled wine French wine fest. I've tasted and drank thousands of these wines over the years and have become convinced that when you compare quality per dollar spent, there is nowhere in the wine world where you get more for your money. The southern end of the Rhone Valley just delivers so much satisfaction and absurd food affinity, with wines equally at home with whatever you're slinging off your 'cues this summer as they are with a steaming pot of braised winter goodness. Obviously I'm pretty excited for this week's tasting and hope you'll come share the sensual pleasures listed below….
–2010 CLOS DE LA LUMIERES Cotes du Rhone $9.95..true story: just yesterday a woman came in and showed me a picture of the Lumieres saying she had it recently at June restaurant and wondered if I had it. I did, and when she saw the price she was shocked. She told me she thought it would run around $20 a bottle. Value thy name is "Lumieres"!
–2011 MAS D'INTRAS Coteaux de l'Ardeche "Cuvée Helviens" $13.95…the "top end" bottling from this tiny family run estate that is a VINO fave. If you want to see the definition of a down home website that actually has gigantic amounts of useful info that is incredibly accessible, check out this pdf page off their website: http://www.masdintras.fr/pdf/GB/GB_WINES.pdf
–2011 CHATEAU SAINT COSME Cotes du Rhone $14.95…90 pts-Wine Spectator: "A mouthfilling core of plum sauce and blackberry paste is backed by charcoal and anise on the finish. Solid, direct, pure and driven."
–2010 DOMAINE DE LA BISCARELLE Cotes du Rhone $15.95…a personal favorite and former E-Special gets to show its delicious stuff!
–2010 DOMAINE LA LIGIERE Vacqueyras $22.95…90 pts-Wine Spectator; 90 pts- Wine Advocate: "It comes from organically tended vineyards on the famous plateau of the Garrigues. A full-throttle, exuberant, flamboyant Vacqueyras, it exhibits lots of red and black fruit, licorice, truffle and Provencal herb characteristics. Enjoy this full-bodied, opulent, viscous, delicious 2010 over the next 7-8 years."
And then as always the volume gets turned up with our bonus selections….
Bonus #1-2010 LA BRUNELY Vacqueyras "Tour aux Cailles" $26.95…92 pts-Wine Advocate: "The inky/purple-hued 2010 Vacqueyras La Tour aux Cailles is one of the bigger wines of the vintage. It offers up abundant blackberry, forest floor and floral aromas as well as sensational concentration, a skyscraper-like texture, light to moderate tannin and a massive finish."
Bonus #2-2007 CHATEAU MONT-REDON Chateauneuf du Pape $37.95…90 pts-Wine Spectator
Bonus #3-2010 CHATEAU FORTIA Chateauneuf du Pape "Tradition" $39.95…93 pts-Wine Spectator: "Lots of roasted mesquite and apple wood notes jump to the fore, with bay leaf, chestnut leaf, dark fig and blackberry fruit and a long finish tinged with wood spice and brick dust. A rock-solid, old-school version."
When Zeppelin's Robert Plant was screaming about a "Whole lotta love" maybe he was slurping down one of these syrah-grenache based beauties. Either that or he was really stoned. Allegedly. Anyway, show up for your new favorites between 4:30 and 8:00 tomorrow and we'll show you "Tout ton amour". Drop by anytime with ten dollars for the first five wines and a bit more for your bonus pleasure and you'll be set!
*** SATURDAY/SUNDAY SAMPLING ***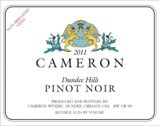 We've got kind of a special treat literally in store for you at VINO this weekend. Just last week I received our rather tiny allocation of the fabulous 2011 Cameron Winery "DUNDEE HILLS" Pinot Noir, which at $27 a pop is absolutely one of the best pinots in the state at any price. Winemaker John Paul has always been on my two favorite producers here in Oregon, and with so little Cameron available it is always a rare treat to get a taste as his pinots simply vaporize. Since I don't have enough to put in an E-Special, I thought "what the heck, let's share the wealth" and pour it during our FREE weekend sampling Saturday 11-6 and Sunday 12-5. I have about 4 cases for sale so I'm limiting it to a three bottle per person max. I'll have some other worthy bottles open alongside, so I hope you'll make time because this is the good stuff!!
UPCOMING TASTINGS
June 21st, 2013: France Ravishing Rhone Valley Reds, part 2!
June 28th, 2013: The wine of Montinore Vineyards and Bow & Arrow with the winemakers in store!!
July 5th, 2013: closed for the holiday. God bless America!!
July 12th, 2013: Tuscan Treasures, pt.2….Chianti and Brunello!!
July 19th, 2013: The wines of Owen Roe w/ Garret Plocher in store! Taste the newest releases from one of America's greatest wineries!